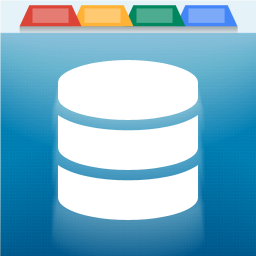 Binders
Tutorial User guide PDF YouTube support@generism.com Privacy policy Terms of service About us
Android
Database application License application
Official and exclusive distributor
Don't use corrupted copies from Web
Samsung Smart Switch requires license reinstall
Windows, OSX, Linux
Database application Java 8 with JavaFX required
Updated
Command line
javaw -jar Binders.jar
Windows binders.bat
start "" "%JAVA_HOME%\bin\javaw" -jar Binders.jar
to launch in the binders folder
General conditions
No account, no subscription, no ads, no required connection.
Your data privacy is respected with encryption and passwords.
You can learn with support for free to manage your data for days.
Then a license is required, valid for lifetime and for all your devices.
The Pro license is for working users and allows to customize for distribution (watermark, logo).
It's our only income, the desktop application is free.
Design for your needs
An innovative solution to manage your database.
Much more efficient than conventional databases.
Easily create your forms and link them.
Choose how to display, calculate, validate and export your data.
No programming, your professional solution is ready to use!
Standalone and open
Available on Android, Windows, OS X and Linux with JavaFX.
Data encryption using AES and synchronization on Google Drive, OneDrive, Dropbox, NextCloud, CIFS/SMB and FTP.
Files storage in a 'Generism' dedicated sub folder.
CSV, XML files import.
PDF, CSV, XML, JSON, TXT, ICS, VCF, GPX, SQLite files export.
Documents management for all files.
Highly adaptable
Users have a wide range of needs.
For private collections or business management.
Everyone can configure its own solution.
You can even modify the configuration during use.
Active and responsive
Since 2013, we develop the application from users feedbacks.
So do not hesitate to contact us for any question or suggestion.
All users benefit from each improvement.
A dedicated support engineer responds within the day.
Resourceful
Full range of configurable field types including barcode and GPS position.
Automatic calculations and validations with over a hundred functions.
Professional features like changes history, deleted forms restoring and fields grouping.
Many example binders to manage a shop, customer relations (CRM) or passwords.
Version
5.497 Android home screen shortcuts
5.491 Enhanced multiline editor
5.452 Android 14 support
5.444 Shortcuts settings, enhanced Text part function
5.421 PDF grid alignment option, Android 14 compatibility
5.381 Outlines display option, statistic median function